This article is part of our series on life for Êzidî (Yazidi) women, written by a member of the Internationalist Commune who is currently working in the women's structures in Shengal.
Only the Kurdish movement intervened when the Kurmanci-speaking Êzidî people suffered genocidal massacre at the hands of Daesh in 2014, yet earlier this year the guerillas were forced to withdraw from Shengal. Meanwhile the Êzidîs face continued repression and discrimination from the hostile Iraqi state, who stand by as the fascist Turkish army launches assaults on the Shengal region.
Our comrades in England, Plan C, are currently raising money to tackle the severe health crisis among the Êzidî people in Shengal. See here to learn more about their campaign and the struggle of the Êzidî people, and how you can send financial support.
Summer has arrived in Shengal. It's a hot Friday and I'm sitting in the mountains in Camp Zerdesht, a refugee camp for Êzidîs internally displaced during the Isis genocide against their people in 2014. I'm sitting in a patch of shadow, happy for some wind, happy to be able to think and write. Half a year ago, when I arrived in Shingal, it was coldest winter: now the temperature is always above 40 degrees.
I work here with YCÊ, the union of Êzidî Youth, which was created in 2017. We work across the whole region and I am often on the road, from one town to another, from the camp to the city, crossing desolation, army checkpoints, the mountains, passing shepherds coaxing sheep towards pasture or kids playing in the ruins of their neighbour's home.
First of all I had to learn Kurmanci, to be able to understand the people around me and the society. Arriving here from a West European country I had to get rid of my orientalist mentality and get to know the society, to be able to understand and not just judge what I don't know or what doesn't make sense to me.
Our goal is to organize the youth, from the kids to young men and women; to teach (or in my case learn with them) more about their own culture, language, region and history; and to empower them to overcome fears and trauma, creating different future perspectives than just running away to Europe. Especially here in Shengal it is obvious that the children are the future. Only by starting our work with the youngest can we change society in a permanent and deep-rooted way.
Most of the region is still empty. Thousands and thousands of people flew to Europe or South Kurdistan and didn't return until now. That creates a feeling of loneliness, as well as the desire to leave. Most of the youth are without work, and spend their days simply hanging around at home or in coffee shops and dreaming of going to Europe, imagining freedom and endless possibilities.
The feudal family structures are very strong and the role of the young women is cooking, cleaning and getting married. To break this structure, and to give women the possibility to decide themselves what to do with their lives, we need a lot of understanding and patience.
For young women that never left their house, or at the most attended school for a little while, it's often difficult to find the strength or will to do something new, to go to other places or see a lot of new people. When you heard your whole life that your place is the kitchen, it takes time to overcome your fears and find the courage to leave. And even if the young women are willing to learn or work, it's usually much more difficult to win over the fathers.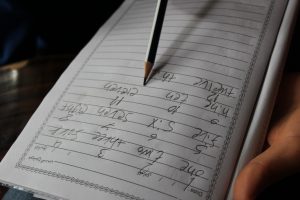 Most of our work is to visit families, to get to know the situations of the young women and the family in general, to learn about their sorrows, their problems, and their hopes. We discuss with the families about our work, the situation of the region and the Middle East in general, live and laugh with them, and in my case also share my perspective on the realities of life in Europe.
Additionally we have houses for the youth in in nearly all towns, where we arrange different courses, ranging from art and culture courses like dance, music or singing groups, through reading and language lessons, to sport groups like soccer and volleyball. From time to time we arrange visits to Rojava, or South Kurdistan, join demonstrations, make actions or organize festivals.
Sometimes it's hard to stay positive and keep high moral in a society that's so traumatized, depressed and lacking in any perspective for the future. But on the other hand, that's exactly the reason we are working here. That's why we are struggling every day to create an organized, free society, based on strong and free women, especially here in Shengal, where the Êzidîs saw the most horrific side of what Daesh did. I was tired of reading the news each day and learning what fresh horrors were happening around the world, I came here to learn and work, to be part of the change. Each laughing girl is my payment.
Heval Viyan